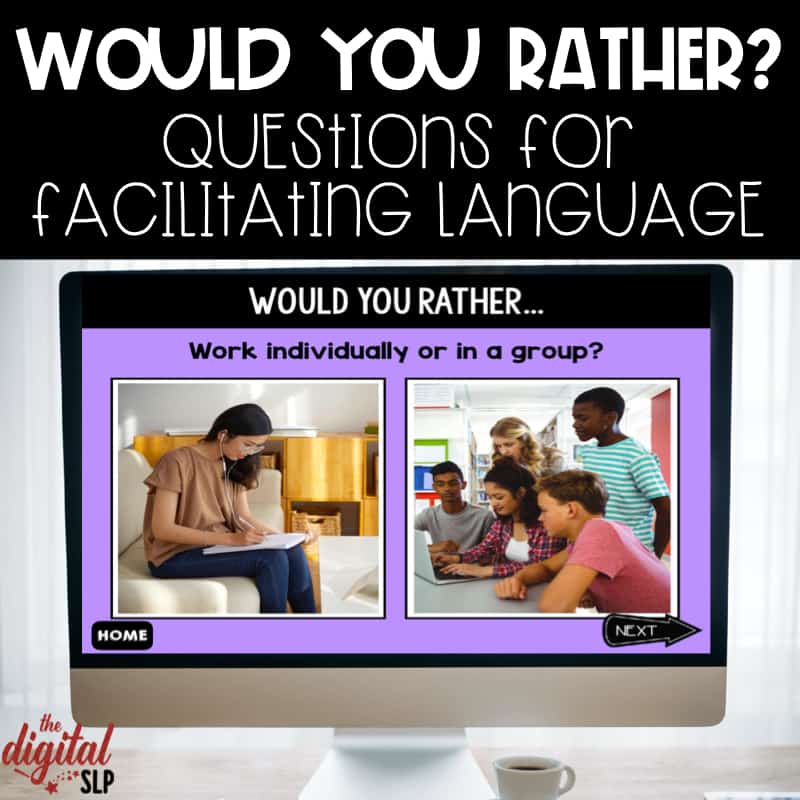 Your current subscription does not allow creating QuickLinks.
Need to use Quicklinks? Click to upgrade your plan to get access to this feature: Digital SLP Plans
Would You Rather? Evergreen Edition
Product Description
Get ready for some fun! Your students will love answering these "would you rather" questions! Use them to:
Serve as an icebreaker for social skills groups.
Work on language expansion. Students can state their choice and then justify their reasoning.
Target wh-questions. Ask your student why they chose the answer they did.
Compare/contrast. Ask your student to compare and/or contrast images on a given slide.
Fluency strategies. Have your students work on using their strategies as they answer the questions.
Contains 25 slides.