Well, it's that time of year again, SLPeeps! I hope that everyone has had a very relaxing and restorative summer! I am always sad to see this season come to an end, but there's also always a bit of excitement surrounding a new school year. While everyone is beginning to gear up for the fall, I have been putting together a few back to school freebies to help ease you into this academic year! I hope you enjoy!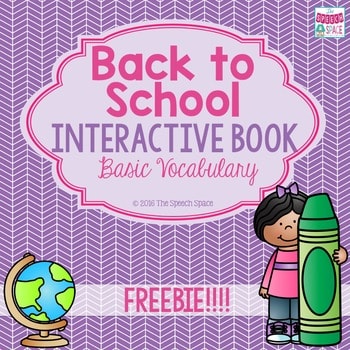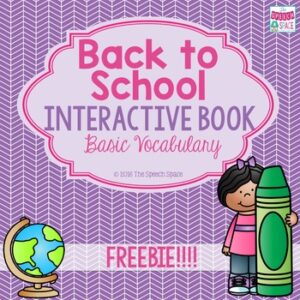 1) First, I've created this Back to School Interactive Book right here at The Digital SLP. This is perfect for your little guys in K-1st grade. It targets basic school vocabulary, and is an interactive, engaging way to target those goals!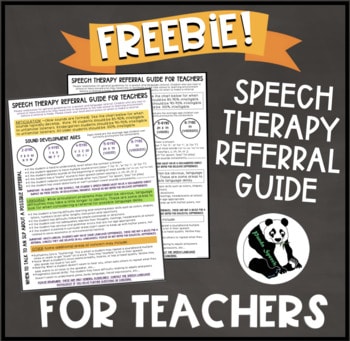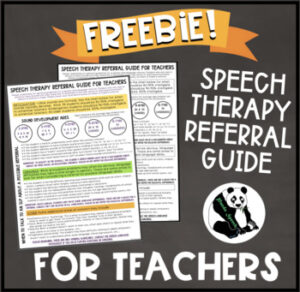 2) Next, we have this Quick Reference Guide for Teachers, created by Panda Speech. This is an easy-to-read flyer that you can hand out to your colleagues to help them recognize the red flags of a possible speech or language problem. This handout is a great way to start up conversations with teachers to educate them, and build your collaborative relationship with them. I love this freebie!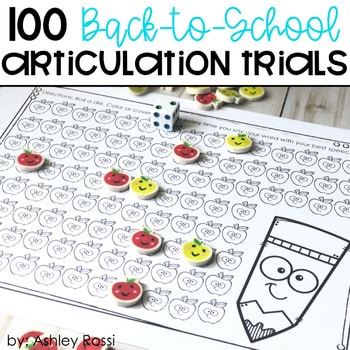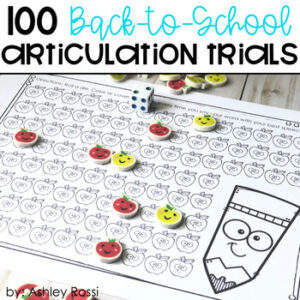 3) The third freebie I have for you is Ashley Rossi's 100 Back-to-School Articulation Trials. This no prep, open-ended activity is perfect for getting 100 trials and is great for mixed groups!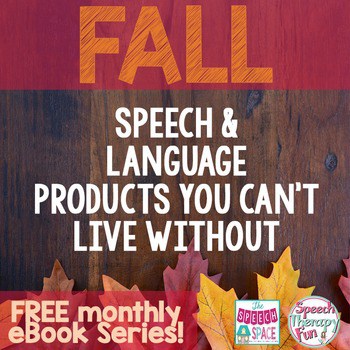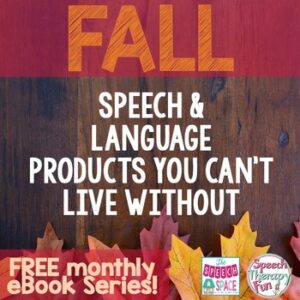 4) The fourth freebie is created by The Digital SLP & Speech Therapy Fun, the "Speech & Language Resources You Can't Live Without" eBook Series features high quality products that target a variety of areas.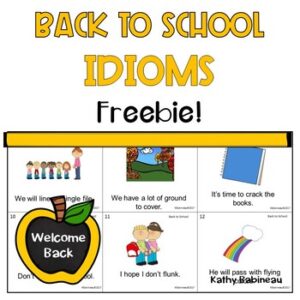 5) Last, but not least, are these back to school idioms by Kathy Babineau. This freebie includes 18 printable idiom cards that are themed around school-related expressions. These are great for back to school, but you can use them year round as well! Use them in small groups, or one-on-one.
Those are all the back to school freebies that I have for you today! I hope they leave you feeling a little more inspired and ready for the upcoming year. Stay tuned for part 2, and enjoy the last few days of vacation!
Never want to miss another Five Fab Freebies post?  Sign up for email updates below!