Love is in the air again!  Valentine's Day is a great excuse to use themed activities in your therapy sessions, and I've got 5 perfect (and free!) ways for you to do that.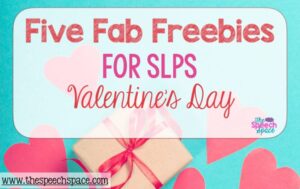 1) The first freebie of the day is
Valentine's Day Social Language
, by Speech Me Maybe. It includes 54 task cards which target topic maintenance, politeness, and initiating conversation. This is a great activity to use with your group sessions-pair up your students and have them act it out!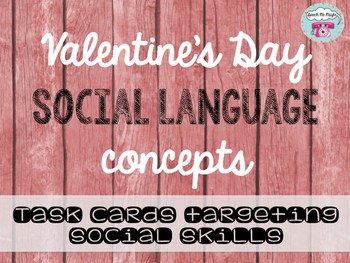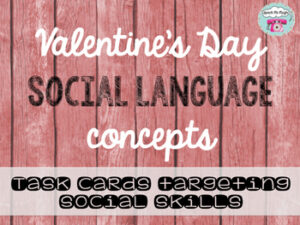 2) Up next, I've created these
Idiom Cards
 for you! They are a sample of my
Valentine's Day Idioms
pack. This freebie includes 6 idiom cards to be paired with their true meaning. You can have lots of fun with these!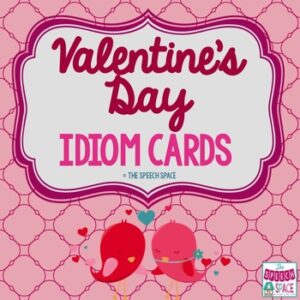 3)
100 Valentine's Hearts
, by Ashley Rossi, can be incorporated into any of your student's goals-just have them color in a new heart each time they hit a target. You can use this within one session, or over the course of the month so your students can see their progress! A fabulous reinforcer for articulation, and an easy way to take data!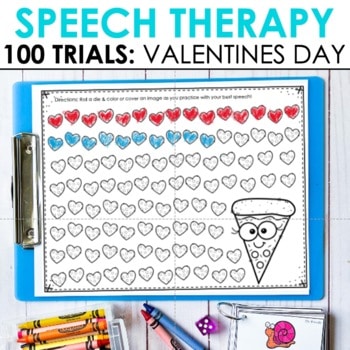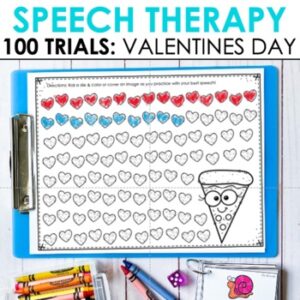 4) Next, we have 
Cupid Quandary
, by SmartmouthSLP. This freebie targets social skills with 16 Valentine's Day-themed social question cards. It also includes blank templates to create your own cards, and ideas for activity extension. This is a great one to use with your middle-schoolers!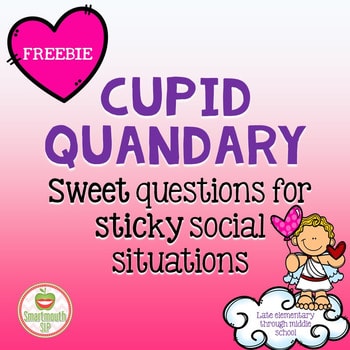 5) Last but certainly not least, Speech is Sweet has created this
Valentine's freebie
, which goes along with the book The Night Before Valentine's Day. Books are a great way to target a wide range of skills, and this freebie makes it easy with comprehension and sequencing worksheets!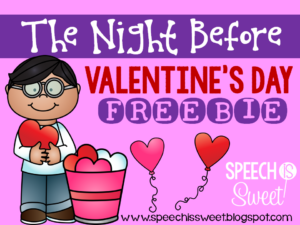 Thanks for dropping by! I hope you love these freebies, and I hope you have a very happy Valentine's Day filled with all the chocolate you can eat. If you get a chance, make sure to let the creators of these fabulous freebies know how great they are!
Never want to miss another Five Fab Freebies post?  Sign up for email updates below!