March has arrived and St. Patrick's Day is right around the corner! It's such a fun holiday for the little ones! Leprechaun traps, St. Patty's Day coin digs, lucky shamrocks! I decided to go back through the blog and repurpose some oldies, but goodies that I know you'll love!
Five Fab Freebies for St. Paddy's Day (yes, it's actually St. Paddy's Day!! Not St. Patty's Day!!) in my post from 2015 – It is exactly what it says it is and you'll find 5 free resources for speech therapy in this post!
Back in 2017 I did another Five Fab Freebies post with all new materials. These were a collection of some of my favorites over at Teachers Pay Teachers. Colorful games and fun articulation freebies are some of what you can find in this post!
And it doesn't end there! I did yet another Five Fab post for SLPs. 🙂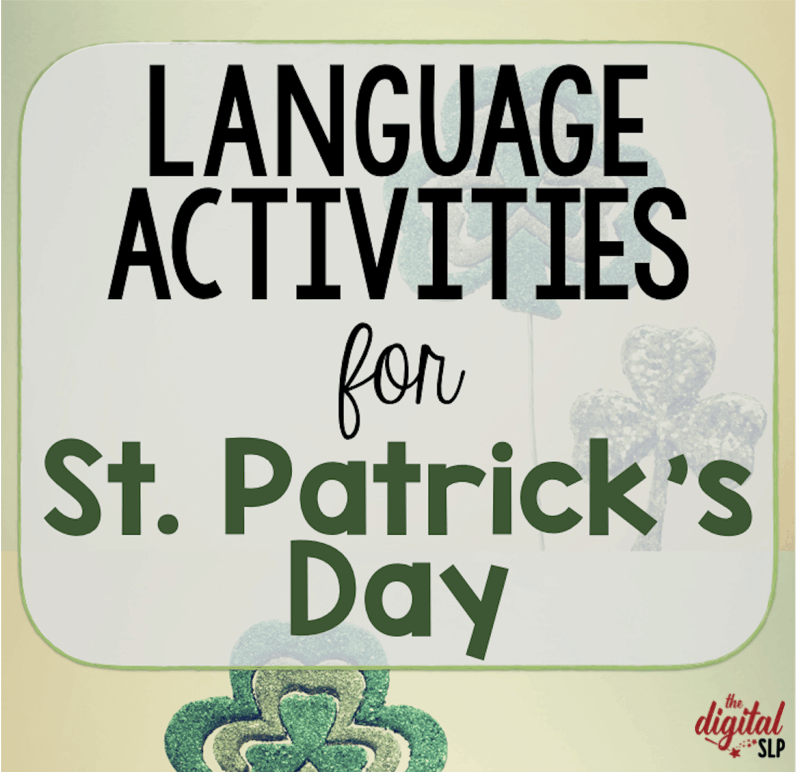 4. If you're looking for some hands-on activities to celebrate, I put together this language activities post for St. Patrick's Day and it is so much fun! Everything from cooking with color, to wearing something silly, to discussion activities, like talking about a time you were lucky and unlucky. There is so much interaction that goes on with your students using these language activities and at the end, you'll find an idioms activity also. It's a great collection!
5. Check out this "St. Patrick's Day dig" that I did with my little ones. They LOVED it! All I did was tint some shaving cream with green food dye and hide some objects in for them to dig out. So EASY and so fun! If you're working on the /r/ sound, you could hide rabbits and frogs like I did. 🙂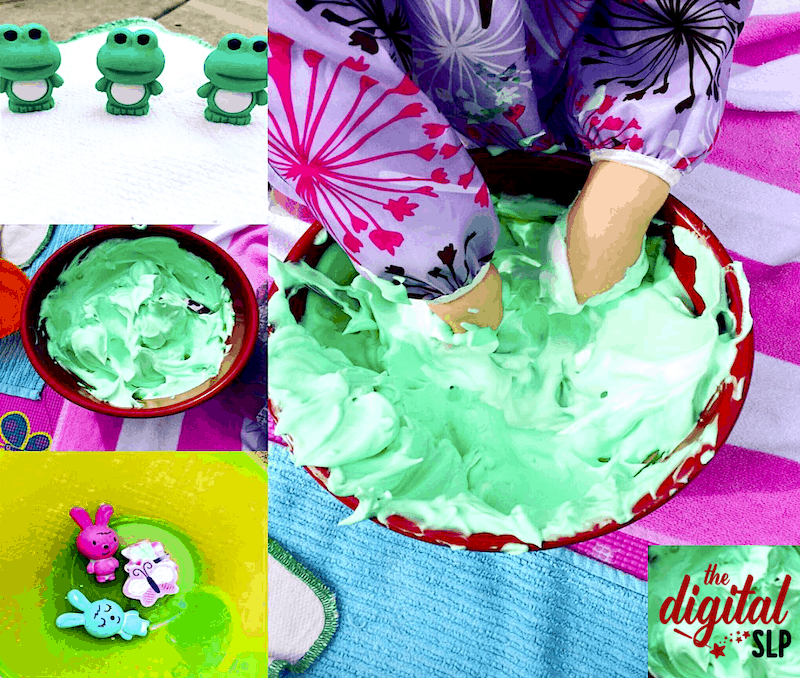 Here are some fun facts about the holiday to share with your students:
🍀Shamrocks are the national flower of Ireland.
🍀Chicago dyes the river every year for St. Patrick's Day.
🍀In order to catch a leprechaun, you have to build a leprechaun trap!
🍀Four leaf clovers are known for being 'lucky' because they are very hard to find.
🍀St. Patrick is the patron saint of Ireland.
What are you doing in your speech room this St. Patrick's Day? I'd love to hear from you!