Are you looking for effective, easy-to-use, and engaging resources to use during speech teletherapy sessions with children diagnosed with apraxia of speech? Check out this list of my top 8 speech teletherapy resources for apraxia of speech that you can use within sessions to support your clients in meeting their goals.
It can often be challenging to get multiple trials with your students. These No Print 100 Trials are great for keeping your student's attention while obtaining multiple trials of the target sound you are working on in your session. Simply pop 10 bubbles as your student practices their target sound. Do this all over again, 10 different times! Your students will not even realize how many times they are practicing their target speech sounds since this resource keeps it fun and extremely motivating!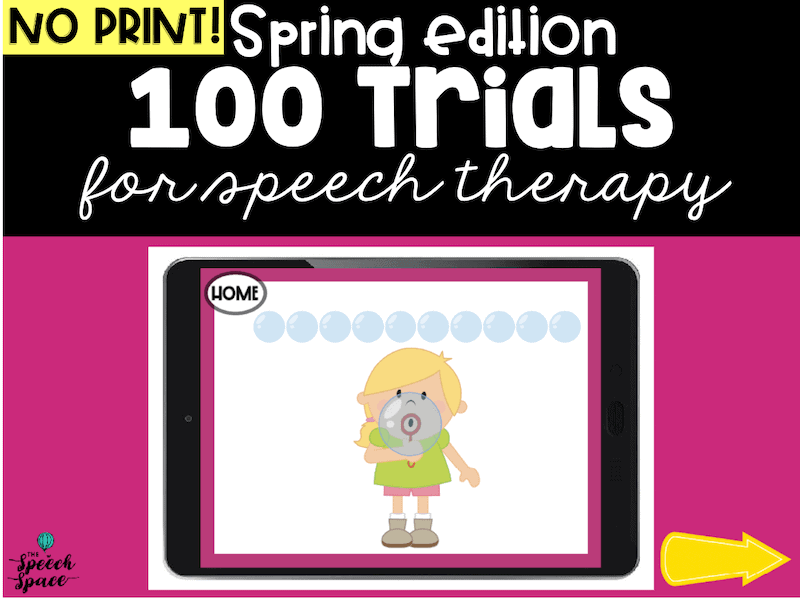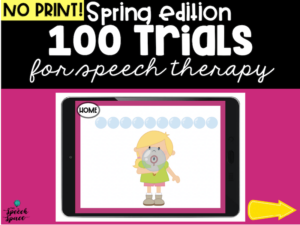 This is a great resource to use with students having difficulty producing appropriate vowels. One version targets long vowels while the other targets short vowels. Your student gets to choose a colorful game piece and move through the rainbow game board until they reach the end. Each spot on the game board has a target word to work on short/long vowels. There is a word list provided for each game board to help you know what each picture represents. This game helps your students stay engaged while practicing vowel production. If you want to add in another twist, pull up a digital spinner to tell your students how many places to move on the game board!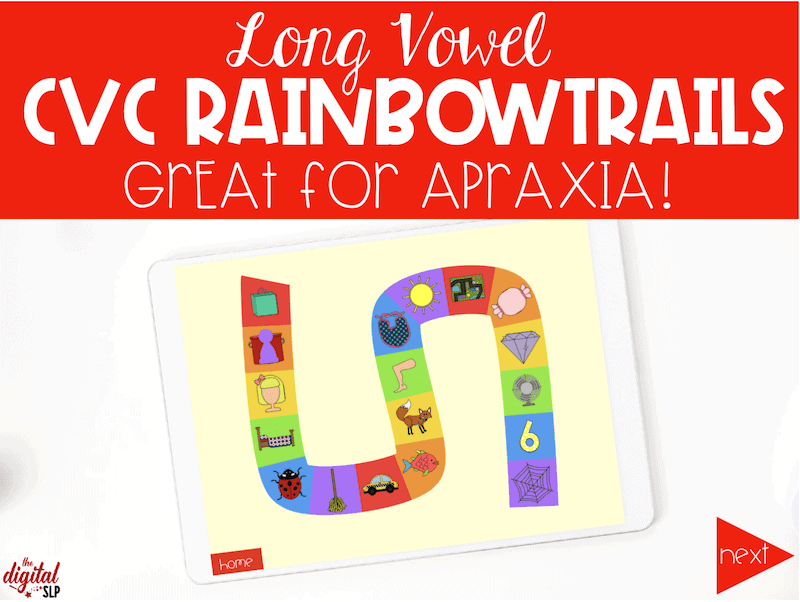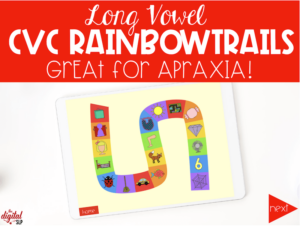 6. Carrier Phrase Interactive Slides:
The following resource provides several different interactive pages containing CVC, CVCV, VC, and CV pictures along with a carrier phrase to practice. Is your student not yet working at a sentence level? No worries! You can adapt this resource for students working on target sounds/syllable shapes in single-word utterances or phrases. There are 8 pictures on each slide, and the student moves a star to cover the picture they practice. If your student is at the sentence level, practice using the target words within the carrier phrase provided on each slide. This resource provides multiple trials for your students to practice as well!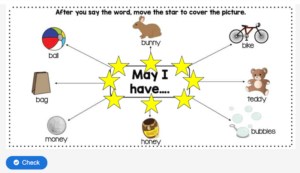 5. No Print Multisyllabic Words:
Are you onto multisyllabic words with your student? Try out this fun resource! This product contains 2-syllable, 3-syllable, and 4-syllable words along with visuals to use with your students. Each picture contains circles at the bottom—have the student tap a circle for each syllable as they say it. Once your student is able to produce all syllables within the target word, fade out tapping the circles to see if they can do it independently. There are also 15 picture duos for independent sentence creation included within this resource as well. This resource is great for students with apraxia, as well as speech articulation disorder, phonological disorder, and fluency disorder.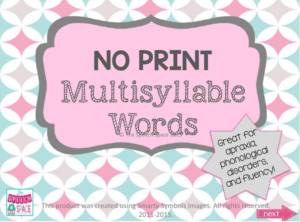 4. Matching Game:
Who doesn't love a great matching game?! I always love incorporating matching games within in-person sessions; now this resource brings you the opportunity to play during speech teletherapy sessions! Try a matching game with CVC pictures or CVCV pictures to support your students with apraxia of speech. Simply click two pictures to try to find a match. Once the student finds a match, practice that target word! Matching games are great for multiple trials as well as sustaining your students' attention and engagement.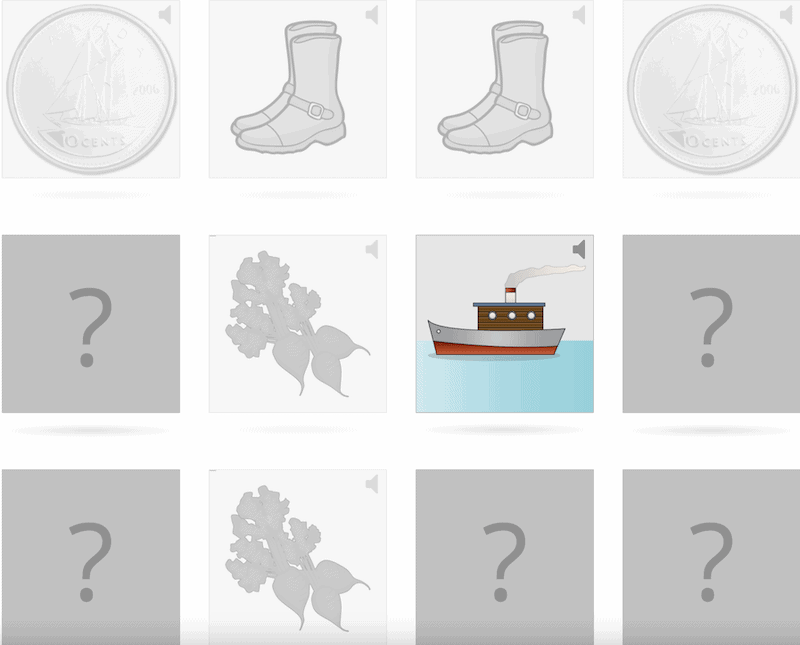 This resource contains 93 pictures for working on apraxia! There are CV, VC, CVC, and CVCV picture cards included within this resource. Use these just as you would with traditional articulation cards, except now you can use them in a digital format during speech teletherapy sessions! Just click the syllable shape your student is working on and flip through the pictures to work on your student's target goals.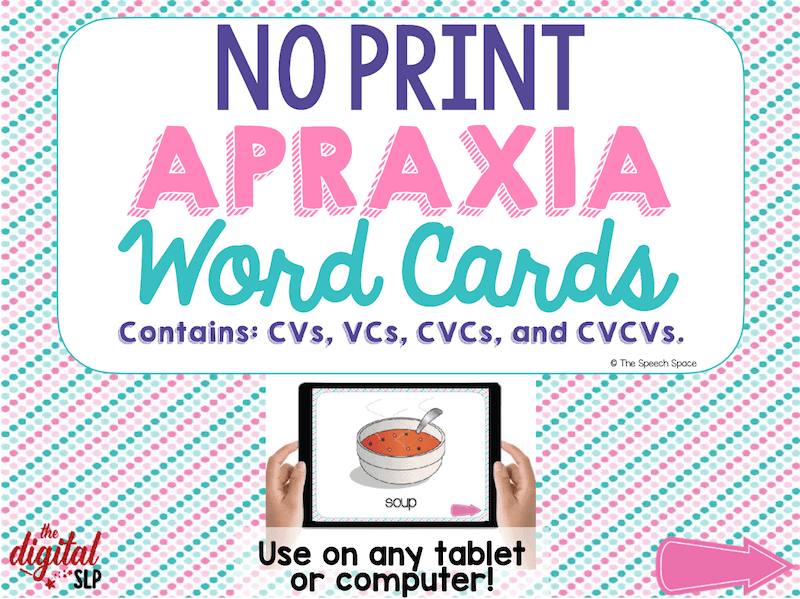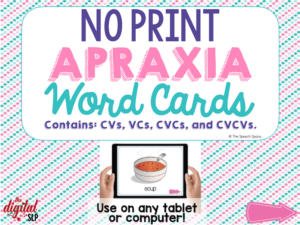 2. Actions for Apraxia Card Deck:
This resource is to be used just as you would with in-person sessions, except it has been made digital for speech teletherapy sessions. Click the card and it flips over. If you want the cards to be randomized, use the toggle button on the top left to turn randomization on and off. Each card contains an action for your student to complete, such as "Pretend you are brushing your teeth" or "You just went down the slide. Say "weeee!" These cards help your students work on producing simple vowel sounds, imitation skills, imitation of environmental sounds, etc.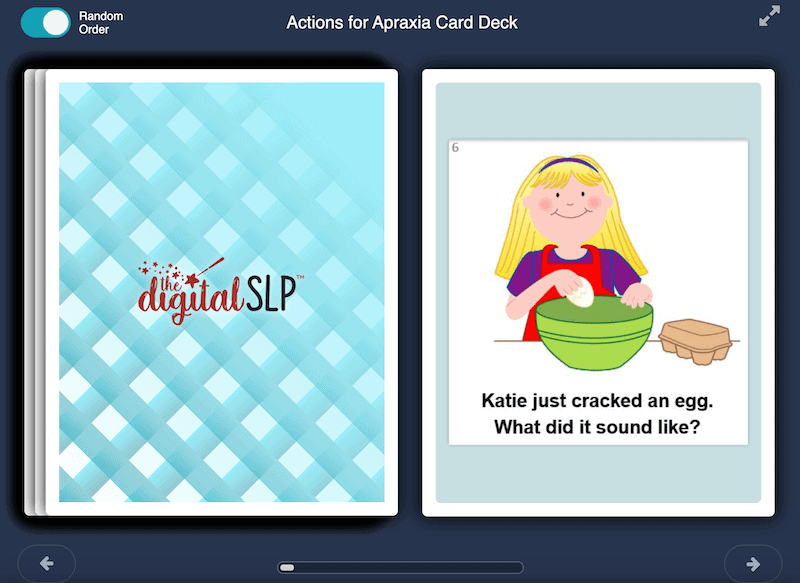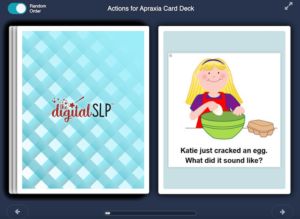 There are several stories included on The Digital SLP website dashboard specifically to use with students with CAS. These stories tend to have one to two target words that are repeated throughout the story for your students to practice. For example, the link included below is a story about "A Day at the Beach"; within this story, the student will practice the "oo" sound within the word "two" multiple times. The stories all target many great vocabulary terms, while using repetitive language to support speech sound production.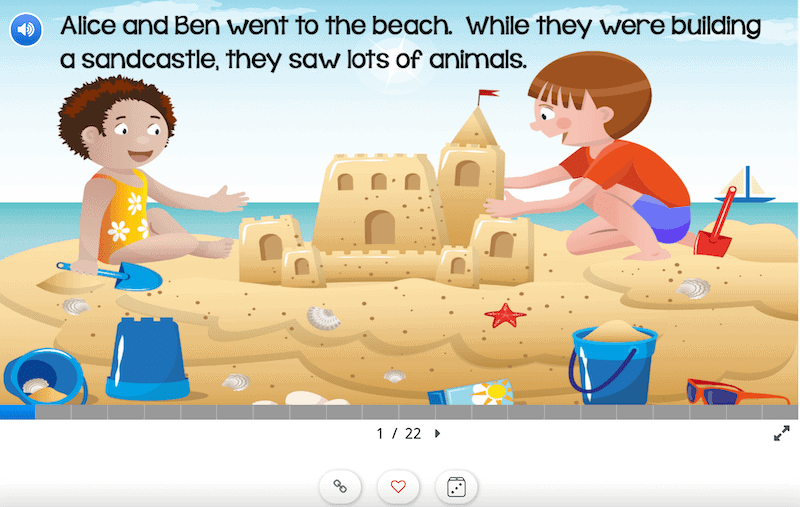 All of these resources can be adapted for use with speech articulation and phonological disorder as well! You can even use these resources with students with other goals, such as fluency and language. When working on fluency, you can work on production within carrier phrases and sentences; when working on language skills, you can use these resources to target vocabulary, answering questions, categories, etc. I hope these resources will be helpful for you when planning your speech teletherapy sessions for students with apraxia of speech!
Some of these speech teletherapy resources for apraxia can also be found in my TpT store.