Happy fall, everyone! I love summer, but I really am welcoming the cooler, crisper air this year! One of the best parts about fall is that there are so many cute, seasonally themed activities to use in speech therapy! I've put together 5 of my favorites and I can't wait to share them with you. So, grab a pumpkin-y coffee or pastry (or both!) and check out these great freebies for fall.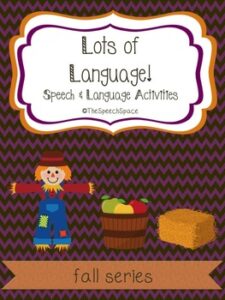 1. First, I'd like to share something I created myself here at The Digital SLP! Lots of Language includes several fabulous fall activities to target both expressive and receptive language skills. You and your students will love using this packet in therapy!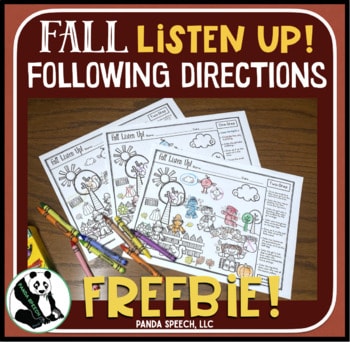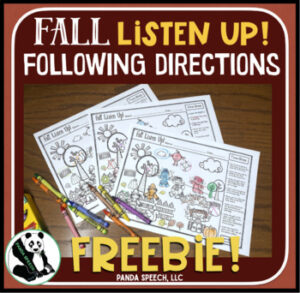 2. Next, is Listen Up! by Panda Speech. This freebie includes 5 scenes that your students can color according to your prompts. It is great for targeting direction following, and it's super interactive so everyone will stay engaged.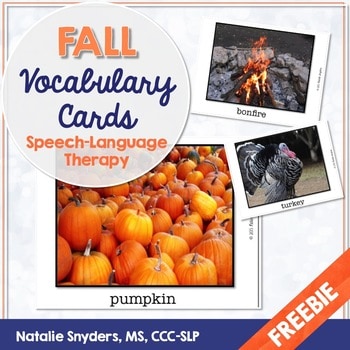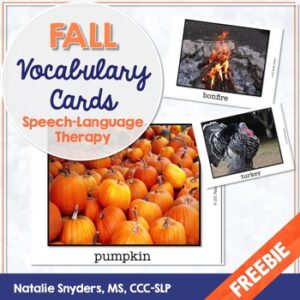 3. Third, are these Fall Vocabulary Cards by Natalie Snyders. It includes 16 picture vocabulary cards and a few therapy activity ideas utilizing them. I love that the cards include real pictures of the words, and I love how festive they are! Love this freebie for fall!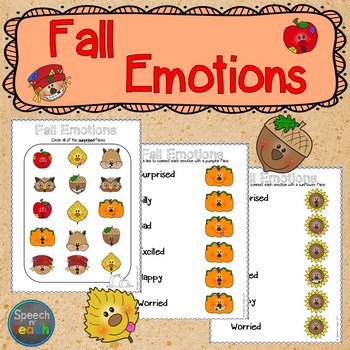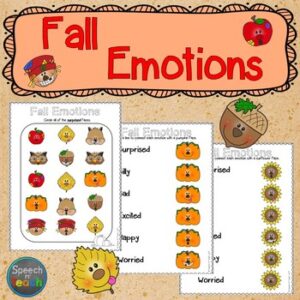 4. This print-and-go Fall Emotions activity by Speech n Teach is so cute! Help your students learn to identify and express different emotions with the adorable graphics in this freebie. This is a great activity to use in group sessions to get your students discussing!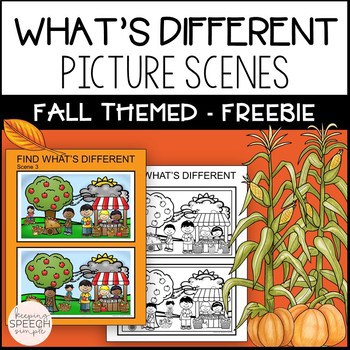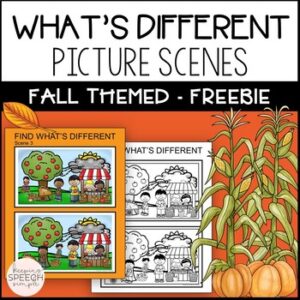 5. Last but not least, we have What's Different? by Keeping Speech Simple.Your students will identify and describe the differences between two fall scenes. This activity can be used to target just about any speech goal from articulation to fluency!
That's all for now, everyone! I hope these freebies for fall speech therapy have you feeling festive and inspired! Enjoy, and I'll be back soon! 🙂
Never want to miss another Five Fab Freebies post?  Sign up for email updates below!