There are so many adorable freebies this season, I just had to share a few more with you! If you haven't gotten a chance already, check out my last blog post for the first set of fabulous fall freebies! That is, after you take a minute to look at the latest freebies below-let's get started!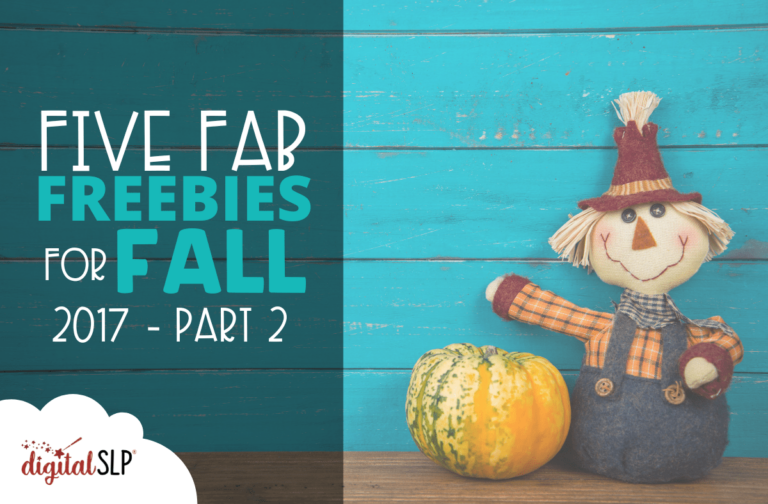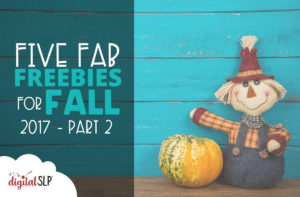 1.) First, is a scarecrow craft template from Speech Language Pirates. This is a super cute and easy way to bring a little festivity to your speech room! The freebie includes the template and a worksheet. Use this activity as a reinforcer, or a way to target any goal from articulation to descriptive language!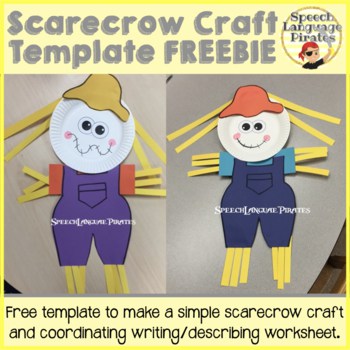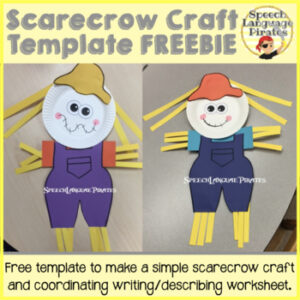 2.) Second, is a Multisyllabic Word freebie created by Jill Shook SLP. This is perfect for use with preK-3rd grade and includes several pages of activities. It even includes a data collection sheet! You can target many different goals with this versatile freebie-love it!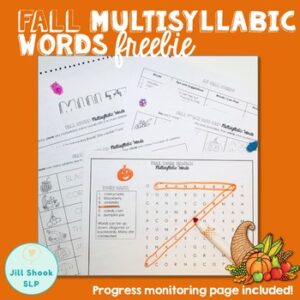 3.) Next, we have Where is the Scarecrow? by Tech 'n Talk SLPs. It includes a very cute picture scene and directions that can be used for spatial concepts, vocabulary, and more! You can print it out, or use it as a no-print on your iPad or computer. A great find!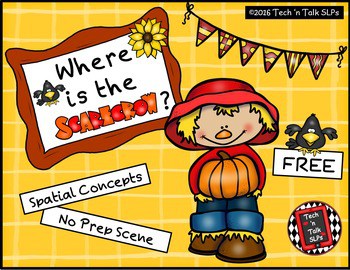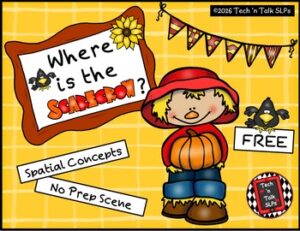 4.) Up next is the first of my Lots of Language! packets, The Fall Series. I've provided four pages (plus a recipe) with some fun activities to facilitate speech and language skills. I've also provided 12 fall-themed cards to facilitate both expressive and receptive language skills.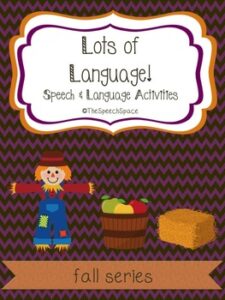 5.) Last but not least, we have Apple Sentences by SLP Tree. This activity provides awesome visual support for your kiddos who need a little extra cueing. Help them learn to use adjectives and emotion words with this awesome fall freebie!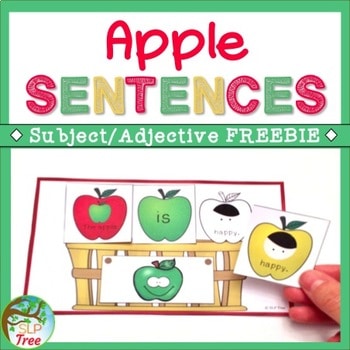 And that wraps up part 2! I hope you enjoy these fall freebies, and all the festivities that go along with this season.
Never want to miss another post? Sign up for updates below!