Happy November! I hope everyone is enjoying this fall-I can hardly believe November is already upon us! Christmas will be here before we know it. Before I get ahead of myself, let's talk about Thanksgiving freebies! Turkey day is right around the corner, and there are so many great (free!) ways to incorporate festive activities into your therapy sessions. Here are a few of my favorites: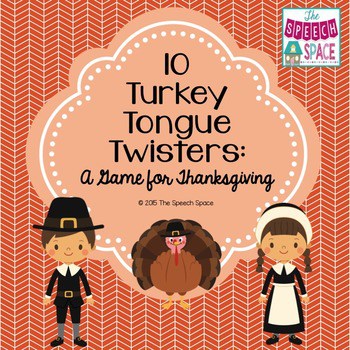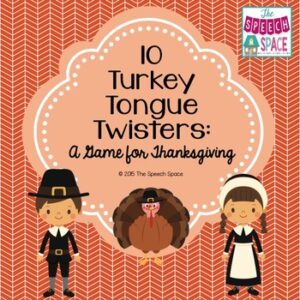 1) The first Thanksgiving freebie I have for you is Turkey Tongue Twisters made here at The Digital SLP! This silly game is a great way to target social skills, turn taking, fluency, articulation, and more! It's perfect for use in groups.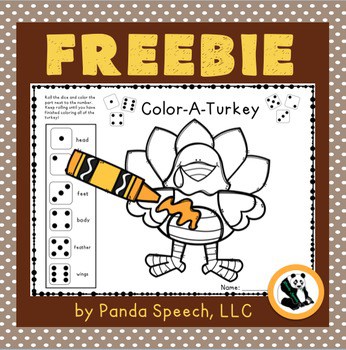 2) Next, is Color-A-Turkey by Panda Speech. Students will roll a dice and color in their turkey based on the number they roll. This is another great freebie to work on turn taking, and just about any other target as a reinforcer! Send it home or hang it up in the classroom as a Thanksgiving decoration!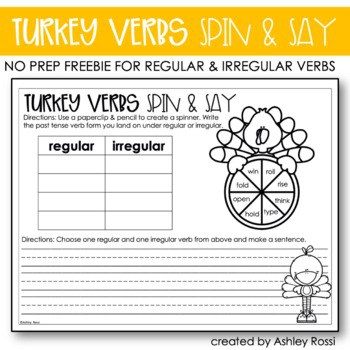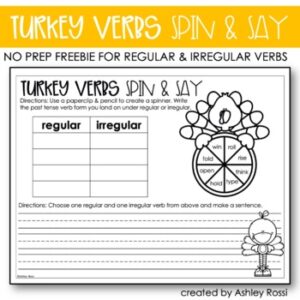 3) Third, is this Thanksgiving-themed Spin and Win game by Ashley Rossi! This freebie includes 3 black and white pages targeting regular and irregular verbs. This is a great activity to use in therapy; your students will love learning as they play!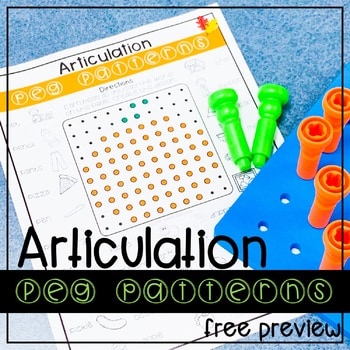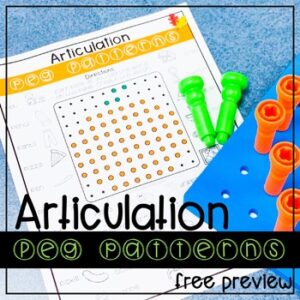 4) The next Thanksgiving freebie I have for you is this fine motor activity by Ms Gardenia's Speech Room. Use peg boards in speech therapy to keep hands and minds busy while working on articulation and language skills. Perfect for fine motor skills in early childhood and elementary!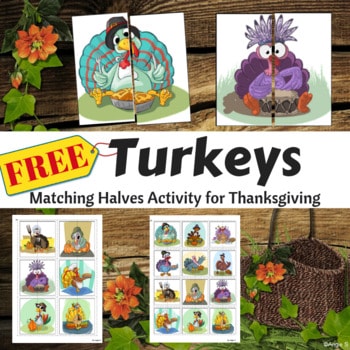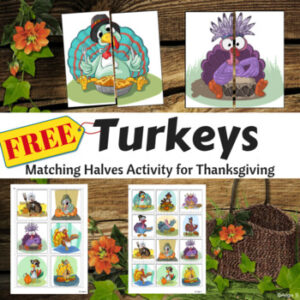 5) Last but not least, I have Matching Halves by Angie S. This freebie includes 2 sets of pictures that students must match together. This is a great freebie to target just about any language or speech skill. Get your students up and moving by having them find their match around the room, or pair students up and have them work together. There are lots of ways to use this one!
That is all I have for you today! I hope you enjoy these Thanksgiving freebies! Wishing everyone a very happy Thanksgiving filled with lots of love, laughter, and turkey! Until next time!
Never want to miss another post? Sign up below for email updates!