We made it! Happy summer, everyone! I hope you all have plans for some well-deserved rest and relaxation over the next several weeks. Now, some of you may be planning on picking up some days at your local clinic, or being a part of your district's summer school program (after a couple good beach days, of course!); I haven't forgotten about you! I've got 5 more free summer materials for you-let's dive in!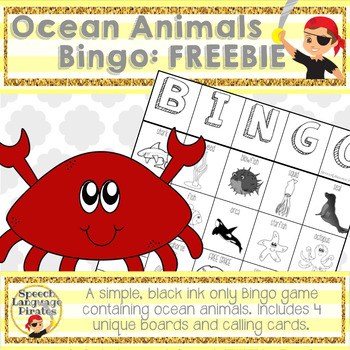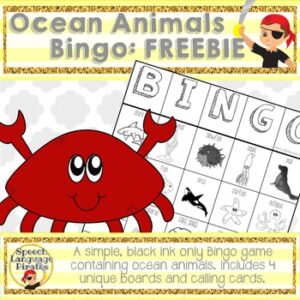 1) First, make a splash in your speech room with Ocean Animals Bingo by Speech Language Pirates! This freebie includes 4 different black-and-white Bingo boards, and colored calling cards. Your students will love the summery theme, and the goals that you can target with this game are endless-from articulation to language concepts, and even discussing the different ocean animals on the cards!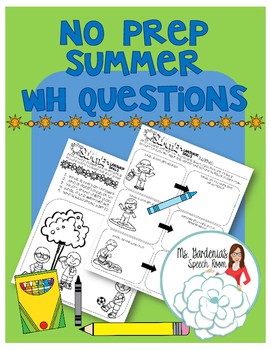 2) Next, we have Summer Wh-Questions by Ms Gardenia's Speech Room. This freebie is a time-saver for sure; just print and you're all set! It includes 3 pages that can be used to target vocabulary, pronouns, wh-questions, and more!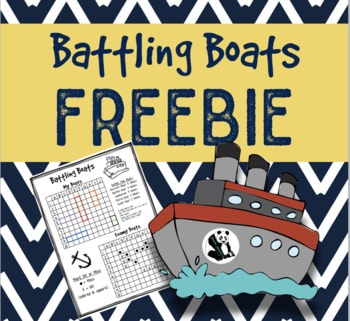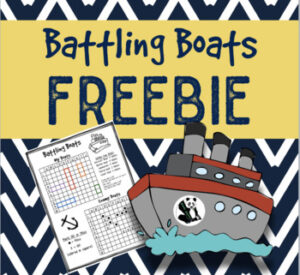 3) Third, is Battling Boats by Panda Speech! This is another print-and-go freebie that is sure to be a hit with your students. The open-ended nature of this game allows you to use it with each and every one of your students, no matter what their goals are. Use it for social skills, articulation, language, and more! Includes 6 pages of directions, examples, and game boards.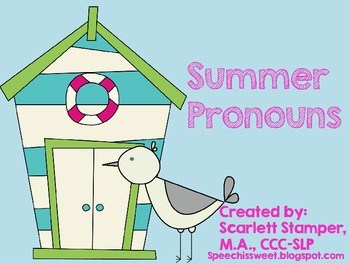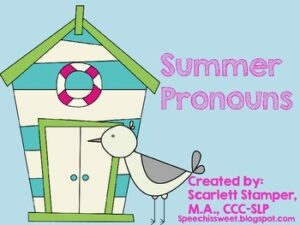 4) The next freebie I have for you is Summer Pronouns by Scarlett Stamper at Speech is Sweet. This summer-themed card game features 30 fill-in-the-blank and reward cards. It is perfect for group therapy, or you could play one-on-one as well!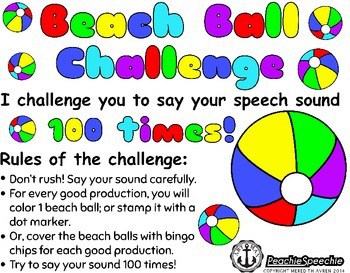 5) Of course, I had to include one of Peachie Speechie's challenges! Perfect for articulation goals, your students will get to color in one beach ball for every correct production of their sound. You could also use this reinforcer for sight word production and fluency!
These are all the free summer materials I have for you this year! I hope you have just as much fun using them in your speech room as you will relaxing on the beach 😉
Never want to miss another Five Fab Freebies post?  Sign up for email updates below!