Hi, everyone-I'm back again with five fab freebies for your enjoyment! There are so many great ways that you can incorporate springtime into speech therapy; I hope that these products help get your creative juices flowing!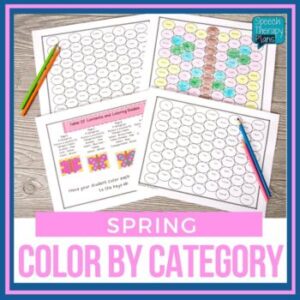 1) First, I have Spring Color by Category by Speech Therapy Fun with Jennifer. Your students will have to color in the each circle according to the category it belongs to. A big picture will be revealed at the end! You could use this freebie for targeting direction following, conversational language, and-you guessed it-categorization.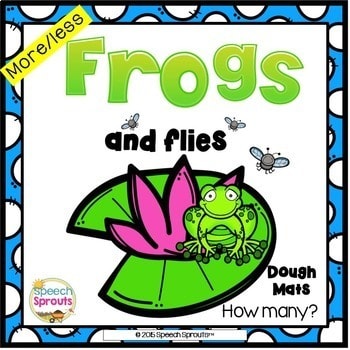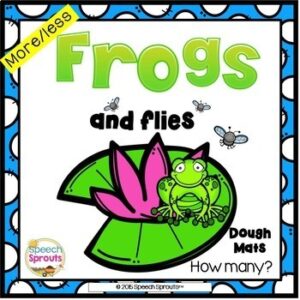 2) Next, Speech Sprouts has created this cute Frogs and Flies freebie that targets quantity concepts and vocabulary. It is a hands-on, engaging activity that your kids will love! Get a container of plastic bugs from your local dollar store to make it a really tactile learning experience.
3) It's Raining Antonyms is a freebie that I created here at The Digital SLP as a sample of my Spring Loaded Language Pack. It includes 18 pairs of antonyms that can be used to play a matching game! This is a great tool for kids in small groups, or you can play one-on-one with your student!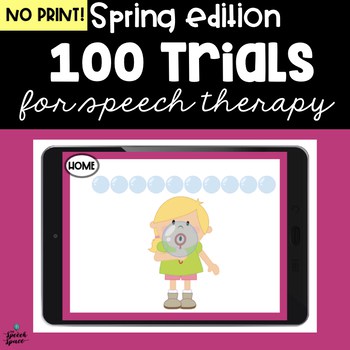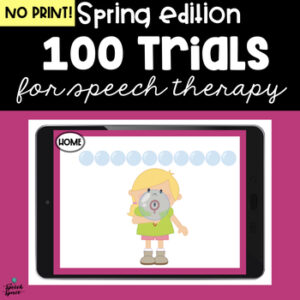 4) Fourth, our Spring 100 Trials Freebie! This fun spring-themed no print is sure to get your students' attention! Students pop 10 sets of 10 bubbles as they complete their trials. So fun and motivating!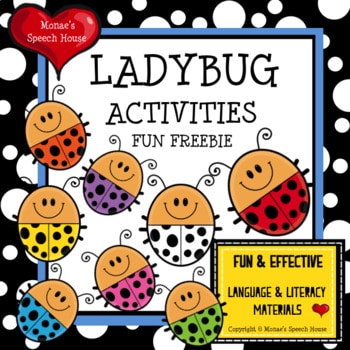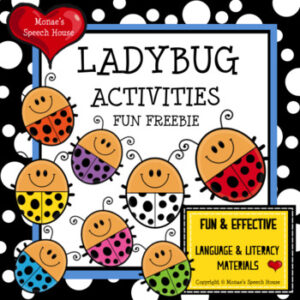 5) Lastly, we have Ladybug Activities by Monae's Speech House. This freebie is so colorful and cute, and is perfect for Springtime! It is great for targeting language, matching, following directions, and more! It includes a coloring page, ladybug mats and AAC/PECS pictures, and a vocabulary sheet.
This concludes the Spring 2017 edition of my Five Fab Freebies! I hope you enjoy all of these products; make sure to let the creators know what you think of them!
Never want to miss another Five Fab Freebies post?  Sign up for email updates below!